Greetings from Director General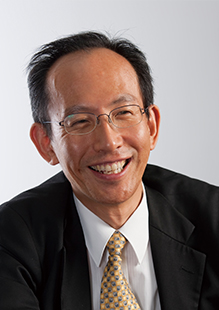 Informatics is an interdisciplinary information-related academic field that is expected to grow, develop, and contribute greatly to our world in the 21st Century. Encompassing natural science, humanities, and social science, informatics ranges from basic disciplinary studies such as mathematics, computer architecture and networking, software, media and intelligent systems to social information and research information.
The National Institute of Informatics (NII), which belongs to the Research Organization of Information and Systems, is a research institute in pursuit of "a comprehensive research on informatics as well as development, maintenance, and operation of cutting-edge infrastructures on method of distribution of academic information." NII contributes to the development and progress of the information society by pursuing comprehensive research in informatics, promoting collaborative research with domestic universities and top-level universities and research institutes worldwide. In operation, NII focuses on immediately reflecting the research fruits to the provision of various academic information services. In this way, NII promotes a distinct research and education method by linking research and operations moving in unison like the aligned wheels of a single vehicle.
The Graduate University for Advanced Studies (Sokendai) is a unique graduate university established and supported by 18 inter-university research institutes, which are bases for the progress of science, technology and academic research in Japan. The Department of Informatics, which is one of the departments of Sokendai, is founded in NII.
Our professors, associate and assistant professors participate in the programs of the Department of Informatics to be held at NII. We hope that our graduate students will have a high perspective and yet maintain focused in their respective fields at the same time, allowing themselves to grow as an individual with high wisdom. Thus, we wish to our students to have following ability until the end of graduate program:
1) to make a plan of project in a specific area, 2) to solve given problem in a specific area, 3) to accomplish a project with passion, 4) to collect informations concerning his /her issue of concern and 5) to collect up and present his/ her result of research.
We hope that many ambitious students will join the Department of Informatics and face the challenge of becoming the future leaders of a sophisticated information-communication society.

Greetings from Chair of Department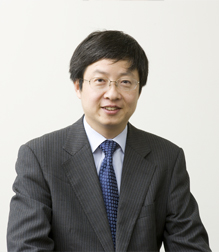 The Department of Informatics consists of six fields: Foundations of Informatics, Information Infrastructure Science, Software Science, Multimedia Information Science, Intelligent Systems Science, and Information Environment Science. These fields are based on the traditional domains of computer science and information engineering, at the same time forming new academic fields encompassing the humanities and social sciences. Moreover, our department covers research and education at all levels: basic, applied and practical. We have aimed to foster not only graduate researchers at universities, but also highly-skilled professionals, who turn out the next leaders of the informatics domain. Each student is extended personal care and support from top-class researchers at the National Institute of Informatics (NII) and by a Ph.D. supervision program, tailored to each student's motivation, interests, and academic research plan.
In addition to the student's main advisor, we employ a sub-advisory system, whereby another faculty members from a different research field, or with a different area of specialization within the same field of research, provide advice and support from a different perspective than the main advisor.
Roughly 30 percent of our student population are company employees, who have been dispatched by their companies to develop new skills in emerging fields or to complete research and development in collaboration with a broader range of colleagues in academia and industry, as well as internationally. The fact that we have a high percentage of foreign students is also an important feature of our department. Many of the lectures are available in English, quite a few seminars are in English, and cross-cultural communication among the students goes without saying. Thus, we offer a valuable environment for students envisioning an international career. Collaborations with other departments in Sokendai and their founding institutes further extend the sphere of exchange, and the students can participate in an even wider network of students, teachers, and researchers.
Moreover, we offer scholarships to outstanding students, and research assistant (RA) program are also available. We are conveniently located in the center of Tokyo, at the same time enjoying the natural surroundings of the Imperial Gardens nearby. All in all, we offer an attractive environment to enjoy research and study.
Our department provides many opportunities for potential students to participate in Open House and Orientation activities. We also invite anyone interested to contact any of our faculty members in your field of interest. Through this interaction, we hope you will feel directly the strength and value of our department. We welcome students with high aspiration and motivation!