We need to solve global problems, such as energy, food, education, and economic development in our advanced information and communication technology (ICT) society. These are complicated problems worldwide and only one country, one organization, or one researcher can t solve them all. In this workshop we will pursue issues concerning safety and security to cover difficult ICT society problems, such as compliance privacy, IT risk management, and information security, in cooperation with the MOU organizations NII has partnerships with. For this purpose, we will hold an international workshop on information systems for social innovation.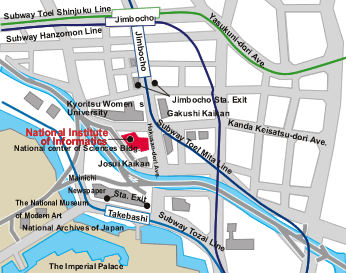 Date
September 30, 2009 / 10:00-18:00
Venue
National Center of Sciences, Hitotsubashi Memorial Hall 2-1-2 Hitotsubashi, Chiyoda-Ku, Tokyo 101-8430, Japan
Admission:free
Registration Closed.
Language:Japanese/English(Simultaneous translation will be available) .
Admission:free
Registration Closed.
Language:Japanese/English(Simultaneous translation will be available)